How To Project A Professional Image and Get Hired Fast
"I look like a ragamuffin. What should I change first?"
"What am I doing wrong? I should be getting job offers left and right."
"How can I improve my image so that bosses will want to hire me?"
"I'm told I need to improve my image. That was vague. Can you help and be more specific?"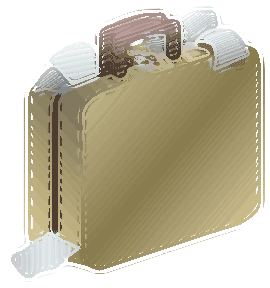 When you are out hunting for a job and competing with hundreds of other individuals for the same job, there are a number of very simple and affordable steps you can take to STAND OUT from the pack.
Projecting a more professional image is one of the most important things you can do to impress a prospective employer, yet few people realize it.
Here's how to project a professional image in person:


Dress conservatively.
For most industries, dressing conservatively is the safest choice. Have at least two well-tailored interview suits. Polish your shoes. Limit yourself to one or two attractive and understated accessories.

Practice your handshake.
Extend your hand and briefly grasp the other person's palm without squeezing. Say your name. Smile and make eye contact. Keep your hands clean and dry. Carry powder if your palms tend to sweat.

Invite contacts out for coffee.
Show your network contacts you appreciate them. Ask them out for coffee to be gracious on a low budget.

Send thank you letters.
Remember your thank you letters. It's okay to use email if your handwriting looks messy. Send letters promptly and mention something specific and sincere for which you are grateful.

Remove body piercings.
Piercings are becoming more common but err on the side of caution. Take them out for interviews.

Cover up tattoos.
Your new boss may have multiple tattoos of their own, but it's wise to keep them under wraps until you get a job offer and you know they're acceptable in your new workplace.
Here's how to project a professional image online:

Google yourself.
Google your name to see what comes up. If you have a common name you may need to add a location, profession or other details. If possible, ask others to delete any content that may reflect negatively on you. If that fails, post positive information to push the negatives off of the front pages.

Set up Google alerts.
Stay on top of your online presence by setting up a Google alert with your name. You'll quickly see any new content.

Optimize your LinkedIn profile.
LinkedIn may be the most important social media tool for job hunters. Get the most out of it by adding more connections and asking others to give you recommendations.

Check your Facebook privacy settings.
You can still have a private life. Just be vigilant about who you share personal information with.

Consider creating a website or blog.
High quality websites and blogs cost little or nothing now. Showcase your achievements.

Use your real name for email.
Make it easy for people to stay in touch by using your real name as your email. If your current email is a zany nickname, you may want to get a new one.

Promote yourself with your email signature.
Your email signature is like free advertising. Come up with a tagline that will make people want to know more about you.

Set up a professional voicemail greeting.
Keep it simple. Speak clearly and give your full name.

Edit your ringtones.
Even if you turn your phone off during interviews, select your ringtones to convey a positive message about you. Avoid anything controversial.

Post a professional photo!
You may want to work with a professional photographer to get the best results for an important image like the one you use on your website. If you're doing it yourself, aim for a cropped photo that shows your head and shoulders only.

In order to stand out from the pack, you need to put your best foot forward.
A more professional image further conveys to employers you will be a valuable addition to their team and company.
It should be very easy to spruce up both your personal presence and online presence and give yourself the edge you need to get yourself hired!
Never, ever, underestimate the €˜lil things employers look at.

Get a job and solve your problem, click here.
I,
Jeff Cohen
, Founder of SolveYourProblem, select
high-quality
,
hand-picked
products for which I earn a commission. Links which help you to
solve your problem
reflect this. I hope this demonstrates my intent to run an honest and reputable website.
Have a great day!