How To Get A Great Job With Very Limited or No Experience
"I'm just out of college and have no job experience. Can I get a good job?"
"I just entered the work force and have little experience. What do I do?"
"I've had summer jobs and stuff but never a real day job. Where do I start?"
"The jobs I'm looking at stink. I know there is something better out there for me. Help!"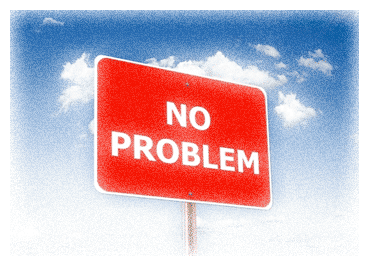 Have you seen job post after job post for dream jobs, but lacked the experience to get any of them?
Getting a job when you have limited experience is a huge frustration because employers want you to have experience already.
What's even more challenging is that basic requirements have become so much more demanding even for entry level work.
Relax!
There are traditional methods that still work and clever ways to help you get the job offer you really want.


Plan ahead.
Even if graduation day is a long way off, you can take steps now to enhance your future job search. Talk with your adviser and the career services center at your campus. They may have valuable suggestions for what you can do now to improve your future career prospects.

What's your game plan?

Showcase all your accomplishments.
Review all the victories in your life wherever they occurred. You have a track record even before you get your first paid position.

What are your accomplishments?

Do volunteer work.
Volunteer work can help you make contacts, learn skills and demonstrate your community spirit. Pick a cause you care about and propose projects that will make the best use of your abilities. Do not underestimate the effectiveness of volunteer work as experience.

Where will you volunteer?

Complete an internship.
Internships are a great way to break into the workforce. Many employers hire former interns because they get to know you and value your contributions.

Seek part time jobs.
Summer jobs and after school work count. See if your local pizza parlor needs a new delivery driver. Experience is experience. You never can tell where it will lead.

Format your resume to your advantage.

Focus on transferrable skills.
Good employees are usually team players who can communicate well and solve problems. Go into interviews prepared with stories that prove you've got what it takes.

What are your transferrable skills?

Use referrals and testimonials.
Ask key people to make introductions for you. Advance calls and testimonial letters will get your applications noticed.

Who can help you?

Network vigorously.
Take every opportunity to network. Let people know what kind of position you're seeking. Attend industry events and follow up on promising leads.

Be honest.
It's wise to make the most of your accomplishments, but avoid exaggerating. Mistakes can be costly.

Be willing to start small.
Aim to get your foot in the door. You may be able to negotiate a higher salary later after you deliver results.

Maintain a professional image.
Dress for the next position you aspire to. Ensure your conversation and humor are appropriate for the company culture.
Clever Ways for Getting a Job With Limited Experience:

Start a blog or video channel.
Writing skills and presentation skills are essential for many careers. Give employers a link to your blog. It's also a great opportunity to let them see your knowledge and insight about your chosen field.

Take advantage of social media.
Identify people you want to meet online and do some background research. You may already have connections that can help put you in touch.

Use search filters.
Many job search engines have filters where you can sort jobs by the years of experience required. It's an easy way to save time and eliminate dead ends.

Put together a multimedia portfolio.
Technology makes it possible for anyone to put together a dazzling digital presentation on a low budget. Use videos, photographs and work samples to set your job application apart from the pack.

Having limited experience in the job market is frustrating at best, especially when you see jobs you want, but do yet not qualify for. But hard work and planning ahead can make your job search so much easier. Network, get creative and be persistent.
The above methods, when combined, will set you apart from most everyone else and a dream job will land right in your lap when you least expect it.

Get a great job and solve your problem, click here.
I,
Jeff Cohen
, Founder of SolveYourProblem, select
high-quality
,
hand-picked
products for which I earn a commission. Links which help you to
solve your problem
reflect this. I hope this demonstrates my intent to run an honest and reputable website.
Have a great day!