How To Build A Lifelong, Rock-Solid, Super Friendship With Someone
"How do I develop a great friendship with someone?"
"What does it mean to have a rock-solid friendship?"
"I want to build a deeper friendship with someone but don't know how."
"I'm lost. I try to build friendships but it doesn't seem to work out."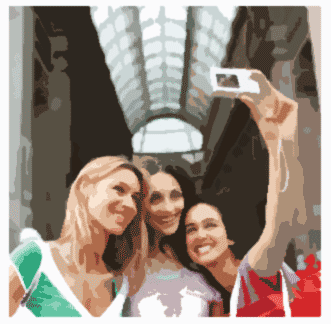 Friendships are one of the most important relationships we have as human beings. Without friends, we would feel lonely, rejected, and left out. Even in a marriage, we need friends outside of the relationship to fulfill our social needs or help us through difficult situations.
Building lifelong, rock-solid friendships takes loyalty, trust, and honesty and it can't happen overnight.
Most people have rock-solid friendships with only a couple of people or a handful at the most. The truth is a friendship is about quality, not quantity. Yes, you can have several friends, but most are merely casual friendships and don't have that deep inner connection.
So, how can you build upon a friendship and make it lifelong and rock-solid? Here's how"¦


The Friendly Sacrifice
Being a true friend also requires sacrifice. In a rock-solid friendship, we may be asked to give up our desires for our friend's needs. Our friend may need us when it's not so convenient for us, like in the middle of the night. In a rock-solid friendship, this will involve sacrificing the comfort of a good night's sleep in a nice, warm bed in order to be there for our friend. But that's what friends do!

Give and Take
In a rock-solid friendship, there is both give and take. There are mutual feelings between the parties and it's never one-sided. That doesn't mean that there won't be conflicts because we're human, after all. However, when there is a conflict between two very close friends, the struggles usually don't last long because there is forgiveness, understanding, and communication.
Forgiveness means that you let go of any malice or grudges and you move forward at peace with one another.
Understanding comes from knowing your friend inside and out - knowing where they're coming from and knowing what they're going through.
Communication means that you connect with your friend with an overall understanding of his or her relating style.
When a friendship is truly rock-solid, the parties are real with each other; there are no facades, no masks and no secrets. There is trust, honesty, sincerity and loyalty, however, and this comes only as a friendship grows.

How to Connect With a New Friend
You may have stumbled upon someone new by chance or through friends and if there is enough common interest, you may decide to meet again. Sounds pretty obvious, right?
With each encounter you have, your relationship grows and strengthens. Then as you continue to get to know one another, the communication gets easier and you become more comfortable with each other. The key here is that it can't happen overnight. If you try to force it, you may make the other person feel uncomfortable and threatened, so go at a smooth and steady pace.

Showing Your True Colors
As the friendship continues to blossom, casual friends build trust and loyalty through both the peaks and valleys of life. However, it's in the difficult times that a person's true colors are revealed. When you're going through a tragedy, a personal crisis, or simply a rough patch, it is the rock-solid friends that are there to help lift you back up.

Friends Help Friends Grow
True friends help each other grow mentally, physically, emotionally
and spiritually. A true friendship requires both unconditional love
as well as tough love.

Building a lifelong, rock-solid friendship takes time to achieve, but once you're in a rock-solid friendship with someone, you will know who you can trust.
Neither distance, nor hard times can spoil a truly rock-solid friendship.

Build a rock-solid firendship and solve your problem, click here.
I,
Jeff Cohen
, Founder of SolveYourProblem, select
high-quality
,
hand-picked
products for which I earn a commission. Links which help you to
solve your problem
reflect this. I hope this demonstrates my intent to run an honest and reputable website.
Have a great day!