Top 4 Ways To Stay In Shape This Holiday Season
"How can I stay in shape with all the holiday parties and food?"
"I don't think I can stay fit during the holidays. Too much temptation!"
"Seriously, is it possible not to cheat on my diet and exercise routine this holiday?"
"I need some strength to make it thru this holiday season fit as a fiddle."

It's so easy to drift off into "Carefree Land" the minute the holiday season rolls around, isn't it?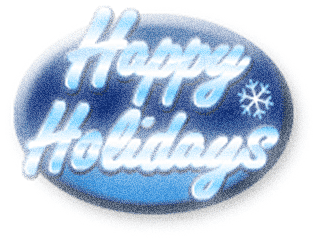 So many exceptions and excuses to do things you normally wouldn't.
Every ounce of discipline you've had throughout the year with things like hitting targets, eating healthy, and working out give way to the holiday festivities.
It's okay to participate in the season's festivities and indulge a little, but you should ensure that you do what's necessary to stay in shape even if your normal routine gets interrupted.
The good thing for you is that it's still possible to stay in shape this holiday season.
Here are my top four tips to ensure your health and fitness are kept in check while still having a super time.


Do Christmas shopping on foot.
In this the Information Age, it's pretty easy to just jump on a computer and do all the holiday shopping online. While it's convenient and efficient, it takes away from the enjoyment of "touch and feel" as well as the physical workout!
Find the biggest mall in your area and stroll on the weekend in search of gifts for family and friends.
Visit multiple locations to find the best deals - and secretly the fitness benefits.
Wear leg shaping sneakers on your expedition so you're getting the added benefit of toned legs and buttocks!

What holiday shopping can be done on foot?

Keep healthy snacks around.
While watching your favorite holiday movies or spending the night wrapping presents, it's likely that you'll want to have snacks around. And you can definitely do that, but just ensure they're healthy options and nothing that you'll feel guilty about down the road.
Nuts are always a good idea for snacking.
Remember that if something's around when you get hungry, you'll likely eat it. Keep that in mind when shopping for snacks at the supermarket.

What healthy snacks will you buy?

Participate in daytime festivities.
Instead of throwing a late evening bash for friends and family, why not make it brunch? A daytime celebration works out better than a late evening one because even if your food choices aren't the healthiest, you'll have more time to burn off the calories before bedtime.
Invite your friends and family to a backyard party with tents, hammocks and sunlight. The warmth and beauty of the daytime is more likely to have you moving around.
Go on a picnic at the local park and take all the necessities like blankets, pillows and fold-up chairs along. The more things you have to pack and unpack, the more of a workout you'll get.

What daytime festivities can you schedule?

Do potluck dinner on Christmas Day.
There's nothing as yummy as leftovers after the holidays, right? Unfortunately, leftovers can often lead to overeating. Instead of cooking a whole feast, why not team up with friends and potluck? Fewer leftovers and less expense!
If you opt to do a rich and creamy macaroni and cheese, bake it in a disposable container instead of your pricey baking dish. That way, you won't feel inclined to take home whatever's left.

Will you try a potluck dinner?

While you'll have much better luck at staying in shape by avoiding the festivities, that's simply not a realistic option!
The holidays come around for you to enjoy and make the most of.
Just be sure that in the midst of the joy and celebrations, you make wise decisions that take your health and fitness into consideration.
Happy holidays!

Stay in shape this holiday season and solve your problem, click here.
I,
Jeff Cohen
, Founder of SolveYourProblem, select
high-quality
,
hand-picked
products for which I earn a commission. Links which help you to
solve your problem
reflect this. I hope this demonstrates my intent to run an honest and reputable website.
Have a great day!