6 Ways To Bring Balance, Harmony and Happiness Into Your Life Fast
"How can I bring some balance into my life?"
"I want to be a Jedi Master. How do I do it?"
"I'm so stressed, tired and burned out. I need a change fast!"
"What do I need to do to be happier and more balanced every day?"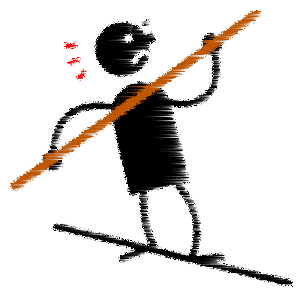 Cultivating balance and harmony into your life can bring you true happiness. It may be difficult at times to keep an on-the-go hectic life in order, but when you do, it makes an incredible difference.
Here's the trick: spread your focus fairly equally among the different areas of your life (work, family, relationships, spirituality and recreational time).
A good analogy is beautiful music performed by a skilled orchestra. Every instrument performs in perfect harmony with the others. Sometimes one instrument will come forward into the spotlight, while the other instruments pause or continue playing quietly, fulfilling their part of the total beauty.
Follow these six techniques to bring the beauty of balance and harmony to your life:


Avoid total focus on only one issue.

Reflect on your goals and dreams.

Reduce your stress.

Get the proper rest you need.

Explore spirituality.

Try Yoga or Tai-Chi.

When your life is in harmony, everything appears easier.
You're less stressed, more energized, and you have the time to enjoy the things that are most important to you.
Take action to bring this balance into your life and enjoy all it has to offer you.
Start now.

Bring balance & harmony into your life and solve your problem, click here.