Protein-Sparing Modified Fasting - How To Lose 30 lbs In 6 Weeks
"What on Earth is protein-sparing modified fasting?"
"How can I lose weight quickly?"
"I need to go on a diet but I don't know which one to try."
"What is this protein-sparing diet I keep hearing so much about?"

Are you one of many experiencing the problems and struggles of losing weight?
Looking for another option?
What is Protein-sparing modified fasting?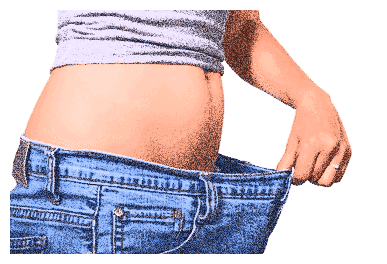 Protein-sparing modified fasting is used extensively in the medical community and applied most often to help patients quickly lose weight in order to become better surgical candidates.
It is a low calorie diet, however, it doesn't result in a high level of hunger after the first few days.
This diet is simple and inexpensive.
And here's the kicker: it's very effective at promoting fat loss while maintaining muscle mass.
Follow these seven steps when starting this diet:


Determine Your Ideal Bodyweight.
Be realistic. Some of us aren't meant to be 5'8", 116 lb. models. But a slender, healthy goal is entirely reasonable.
There are plenty of tables and charts out there to provide guidance. However, most people have a pretty good idea of what they should weigh.
For our example, let's assume 150 lbs. for our ideal bodyweight.

What is your ideal bodyweight?

Determine Your Protein Requirements.
There are numerous formulas, but the simplest one is to set your protein requirements at (0.8 grams x ideal bodyweight in lbs.).
For our example subject, the proper protein consumption would be 120 grams (150 x 0.8 = 120).
The protein in the diet will help to maintain your muscle mass and provide a small amount of carbohydrates for your brain (protein can be converted to carbohydrates).

What are your protein requirements?

Only Use High Quality Protein Sources.
For those who eat meat, you're in luck. Any low-fat meat is acceptable. Skinless chicken breasts, low-fat fish, egg whites, and lean red meat are all ideal.
Low fat dairy is also a great choice. Calcium is important to weight loss, so that's why dairy products should be included.
Get your essential fatty acids needed for various biological processes. Taking 8 grams per day of fish oil is all you need. Strive to keep the rest of your diet as fat-free as possible.

What high-quality protein sources will you use?

No Carbohydrates.
This is the challenging part for most folks. One of the cornerstones of the diet is to eat as close to zero carbohydrates as possible. There are many biochemical changes that occur when carbohydrates are absent from the body.
If you want to quickly burn fat, then deprive yourself of carbohydrates. Unlike fats and proteins, carbohydrates don't have to be consumed to support life.

Can you stay away from carbs?

Eat Your Veggies.
This diet allows for a generous consumption of most vegetables. The following are off-limits: corn, peas, carrots, and avocado. These vegetables are too high in carbohydrates or fats. Stick with non-sweet vegetables such as broccoli, lettuce, cucumbers, and peppers.

What are your favorite veggies?

Take a Daily Vitamin.
The whole point of this diet is to only supply the calories and nutrients you require to survive. So take a daily vitamin to stay healthy.

What daily vitamin will you take?

Have a Plan For After The Diet.
It's possible to maintain this type of diet indefinitely, though higher calorie levels would most likely be needed.
However, it's likely that you'll feel better with some quality carbohydrate sources. Any naturally occurring source would be a good start. Oatmeal, rice, sweet vegetables, and fruit are good choices.

What's your post diet plan?

The protein-sparing modified fasting diet is highly effective, and you should expect to lose approximately 30 lbs. in a 6-week period.
There are a number of scientific studies online to support this diet and those figures. As with any diet, discuss with your doctor before starting and try not to get discouraged.
The diet is much easier to follow after about a week or so.
You should no longer feel hungry after that first hurdle of a week.

Diet, lose weight and solve your problem, click here.
I,
Jeff Cohen
, Founder of SolveYourProblem, select
high-quality
,
hand-picked
products for which I earn a commission. Links which help you to
solve your problem
reflect this. I hope this demonstrates my intent to run an honest and reputable website.
Have a great day!