How To Overcome These 7 Obstacles & Achieve Your Goals
"How do I remove the obstacles in my way?"
"I always give it my best effort, but something always gets in the way."
"I have a list of goals but something always stops me from following thru."
"How can I be better at tossing aside obstacles in my way and achieve my goals?"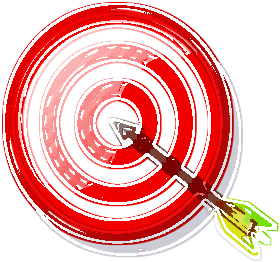 Having precise, realistic goals will help you achieve the life of your dreams.
It will require both time and patience, but many of life's most satisfying experiences are those that involve staying focused on a goal until you achieve it.
Along the way, you will likely experience times when, no matter how hard you may try, you're stymied by obstacles, speed bumps and potholes blocking your path.
Here are some of the most common obstacles that will interfere with your goal achievement efforts:


Do you lack creativity?

Are you stuck in a negative thinking pattern?

Do you lack confidence?

Can you stay focused?

Do you refuse to put forth 100% effort no matter what?

Do you lack sufficient time?

Are your aspirations crystal clear?

There will be obstacles, potholes and speed bumps that block your path toward any goal.
If you can identify the source of these obstacles, you will quickly develop solutions to navigate past them and claim your success!

Achieve your goals and solve your problem, click here.