How To Overcome Social Anxiety In 6 Steps
"I'm terrified to go out, my social anxiety is too much to handle."
"I want my social anxiety to go away. What do I do?"
"I'm beyond frustrated. I feel socially awkward."
"I want to go out and have fun. Help!"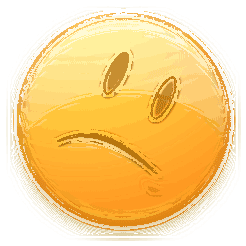 Most people feel social anxiety at some point in their lives.
Why?
It can be intimidating to be in unfamiliar situations with unfamiliar people. It can be even more intimidating if you're shy by nature.
Social anxiety can be overcome, though. Everyone's personality is different, but you can change the way you respond socially no matter what your personality is. With a little effort in the right strategies, you'll be more at ease at the next party or meeting you attend.
Try these six steps to help you to break your cycle of social anxiety:


Practice makes perfect.
If your social interactions are few and far between, you limit your chances of success in these situations. Instead of avoiding social situations, start by seeking small, less intimidating opportunities to practice social interaction.

Where will you start?

Be yourself.
Remember that people generally want to get to know the real you. Most people you meet will be just as nervous as you are.
Make others feel at ease by being yourself and asking questions about the other person. As they open up to you and the conversation gets rolling, you'll feel more and more comfortable.
Remember that people are less concerned about your flaws than you are. Social situations can be overwhelming when you try really hard to be perfect.

Sometimes you'll make mistakes. Even embarrassing mistakes can cause you and those around you to feel at ease if you learn to laugh at yourself

. And, most people will understand if you make a mistake. They're just as intimidated.

Talk it out.
Discuss your struggles with a trusted friend or loved one. Talk about the issues you have and ask for help if necessary.
If your social fears run deep, consider seeking professional advice. Depending on the severity of your social anxiety, there are medications that can help you as you concurrently talk it out. It's much better to take steps now to overcome your fears than to miss out on all that life has to offer while you sit on the sidelines.

Who will you talk to?

Look on the bright side.
Try to see the good in every situation you face. If you're in a social situation that you're afraid of, face your fears head-on. Chances are that you can find something about the situation that makes you smile. Once you get into the swing of things, your fears will shrink.

Take steps to relax.
If you start to panic, take steps to relax yourself. Excuse yourself for a few moments alone. Take a few slow, deep breaths from your belly. Continue breathing slowly and deeply as you return to the social situation.
You'll feel confident and more in control when you breathe deeply.

What relaxes you? What will you try?

Join a group or club.
Groups and clubs are great places to practice social interaction with others who share the same interests that you do. Many groups exist, and you're sure to find one or more that cater to an activity or subject matter you're passionate about. This makes conversations easy as well.
Great websites like meetup.com can make this very easy!

What do you like to do?

Remember that your attitude and will to change makes all the difference in the world.
Get off the sidelines, pick a social situation you'd normally avoid, and use these six steps to overcome your fears.
Turn social situations into opportunities to learn, grow, and experience all that life has to offer.
You'll be surprised how welcoming, warm and open people actually are to you. Many of them may even be able to relate to your fears!
Now, get out there!

Overcome social anxiety and solve your problem, click here.
I,
Jeff Cohen
, Founder of SolveYourProblem, select
high-quality
,
hand-picked
products for which I earn a commission. Links which help you to
solve your problem
reflect this. I hope this demonstrates my intent to run an honest and reputable website.
Have a great day!