How To Have A Successful Career With A Useless Degree
"My degree better be worth something. It cost $50,000 per year!"
"What do I do with my college degree?"
"I loved my major but how do I actually get a job with it?"
"I don't know where to start to get a job given my degree in college."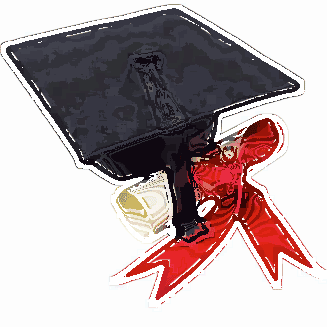 Got a degree something like comparative literature or art history?
I bet you don't see many job ads for those.
Who cares! You can still launch a successful career no matter what you majored in.
Careful planning and creative thinking will lead you to the best job opportunities available.
How?
If you're stumped on how to look for a job with a degree that everyone says is useless, follow these suggestions...

How To Prepare For Your Job Search:

Research your options.
Your future direction probably is less clear than if you studied engineering. Interviewing others and taking an aptitude test will help you find what kind of work you're suited for. Your college placement center will likely have such testing available.

What are your options?

Explore nonprofits.
While some corporations hire liberal arts majors as well as MBAs, other organizations may be targeting candidates just like you. Look up charities and professional associations that match your interests.

Any non-profits hiring?

Review your accomplishments.
Draw on your activities outside the classroom and the office. Maybe you've excelled in leadership or financial management by serving as chairperson of your theater group or keeping the books for your local animal shelter.

What have you achieved?

Create a portfolio.
Assemble work samples that will show an employer what you can contribute. Put together writing samples, videos, and other resources.

Do you have a portfolio? If not, what can you put together?
How To Conduct Your Job Search:

Project confidence.
Speak enthusiastically about your philosophy studies. Either your potential employer will appreciate your individuality or you'll keep looking for a culture that's more compatible for you.

How confident are you?

Choose keywords carefully.
Automated searches may make it more difficult for employers to find you if your background is less oriented to their keywords. Edit your resume to include widely used terms in your chosen field.

What words have you chosen?

Forget about training.
The job market has gotten tougher for recent graduates. These days many companies demand new hires start performing on day one. Downplay your eagerness to learn unless the interviewer seems enthusiastic about the idea or it's company policy. Long-term though, plan on training and learning more to keep you ahead of the curve.

Need training? In what?

Look into internships.
Internships are a great way to learn on the job. Clarify your responsibilities and inquire about any available stipends.

Where can you intern?

Focus on communications and problem solving.
Most human resources studies suggest that these are the top two highly valued skills. Rehearse short stories you can tell about the favorable feedback you received as a graduate teaching assistant. Discuss how you found a less expensive venue for your chess club's monthly meetings.

Do you have these two skills?

Showcase additional skills.
Many positions also require strengths in reading, writing, and logic. Think about how you can apply your current expertise in new contexts.

What else can you do?

Network vigorously.
Networking is always your best bet. Ask others how they arrived at their present position. You may find some great ideas.

Who do you know?
Four More Suggestions To Land A Great Job:

Think long term.
Look at entry level jobs as one stage in your career path. Getting your foot in the door opens up more possibilities. Analyze any job offer in terms of its growth potential.

What's your plan?

Head back to school.
Earning an advanced degree has many advantages in some fields. With a Master's degree or a doctorate you may be able to teach or do consulting work.

Do you need any further schooling?

Sign up for training.
On the other hand, you may decide that you're ready for job-specific training. A community college or training center can prepare you to earn a good salary at many trades while you read psychology books at night.

Do you require job-specific training to get your foot in the door?

Work for yourself.
Pursuing the studies you love without getting discouraged by tuition costs and employment figures proves your determination. Apply that resolve to starting your own business or doing freelance work.

Do you want to work for yourself?

A college degree can only do so much to prepare you for a job. However, learning develops communication and thinking skills that can enrich your entire life.
Contrary to popular belief, your degree in film, art history, or literature can help you succeed in the workplace and everywhere else you go in life.

Land a great job and solve your problem, click here.
I,
Jeff Cohen
, Founder of SolveYourProblem, select
high-quality
,
hand-picked
products for which I earn a commission. Links which help you to
solve your problem
reflect this. I hope this demonstrates my intent to run an honest and reputable website.
Have a great day!